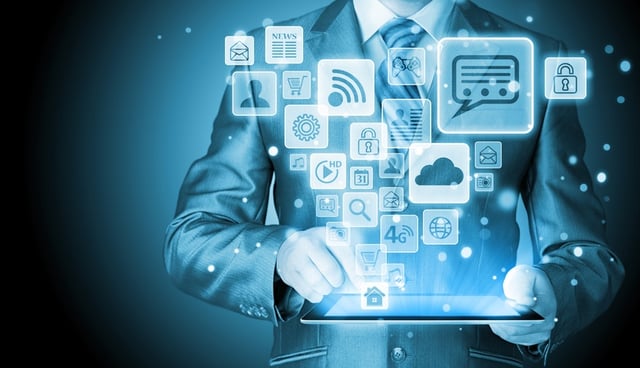 When it comes to small-business IT, more companies are moving parts of their IT infrastructure or even the whole thing to the cloud. Maximizing uptime, mobility on virtually any device, and the cost advantages are some of the more popular reasons to do so. Microsoft's Azure and Amazon's Amazon Web Services (AWS) are the leading choices for cloud services, but businesses have a lot to consider when it comes to choosing the right one for their needs. This brief overview of each provider gives some insights that are important for small businesses to understand when making that decision. At seven and 11 years, respectively, Microsoft Azure and AWS have been around for a long time in the cloud marketplace and lead the pack, according to Gartner, Inc.'s latest Magic Quadrant for infrastructure as a service. While both cater to small businesses as well as enterprises, the two vendors approach the cloud market from different vantage points.
The groupings of services available from AWS and Azure are similar and include:
AWS with compute and storage, as well as content delivery, databases, and networking.

Azure with categories or functions of infrastructure build, application development, data analytics, and identity management. Azure is designed to work collaboratively with all other Microsoft products.
While both providers generally offer all these services, this breakdown is more representative of their differing approaches to how businesses will engage them. Ultimately, for small businesses, regardless of their needs, the cloud services come down to instances in terms of use and cost structures.
Instances are how the provider makes compute, memory, and storage capabilities available via virtual servers. These are used to run the business's processes or applications as two primary examples. A look at how they deal with storage, compute, and databases is a fundamental part of understanding each provider's approach.
Storage
Storage is a key aspect of what small-business IT may need from cloud services, and both providers offer comprehensive services. Amazon S3 (Simple Storage Service) and Microsoft Azure Storage are both quality storage solutions for small businesses, keeping in mind that storage also has a price tag associated with it.
AWS delivers temporary storage based on the start and end of an instance. This is provided in the form of blog storage that is either attached or separate from the instance. Object storage is also available, and the provider fully supports relational and NoSQL databases.
Azure uses temporary storage and its own proprietary Block Storage option (page blobs) for virtual-machine-based volumes. Azure also supports both relational and NoSQL databases.
Both providers offer backup solutions, which work differently when it comes to pricing. Both providers offer great coverage all around the world. Amazon leads the pack with 42 availability zones. Azure also has good coverage, with availability in 34 regions.
Compute
Compute is all about processing power with cloud services where that processing power is directly proportional to the price. While both services are conceptually similar, things diverge in terms of how they deal with pricing.
AWS offers EC2 (Elastic Compute Cloud), which handles all the compute services. It works by managing virtual machines that can either be configured by the owner or come with preconfigured settings for ease of use. Microsoft Azure provides virtual machines and virtual machine scale sets. Both providers support containers for easier management and portability. You can add more stats to them easily or can move them to new locations without much hassle.
Two factors make it difficult to get too in-depth in a short-form blog article when it comes to pricing. The first is the fact that every business's needs are different, and the second is the fact that the providers each have a broad and growing list of services.
Costs
One of the best aspects when it comes to costs is that both vendors conduct free trials that enable users to test their services. Both vendors have been aggressively competing on price, so prices have been coming down over the last few years. In general terms, prices are roughly comparable.
To help potential customers estimate costs, both suppliers provide online service calculators. For those looking for a side-by-side, service-by-service cost assessment, RightScale has a somewhat comprehensive cloud cost analysis that can help businesses begin assessing their potential costs based on needs.
Making the move to cloud services for small-business IT is far from an all-or-nothing proposition, so businesses can start small and take advantage of infinite scalability. Having consulting support from a skilled IT services provider can help businesses determine what their needs are today while planning for tomorrow.