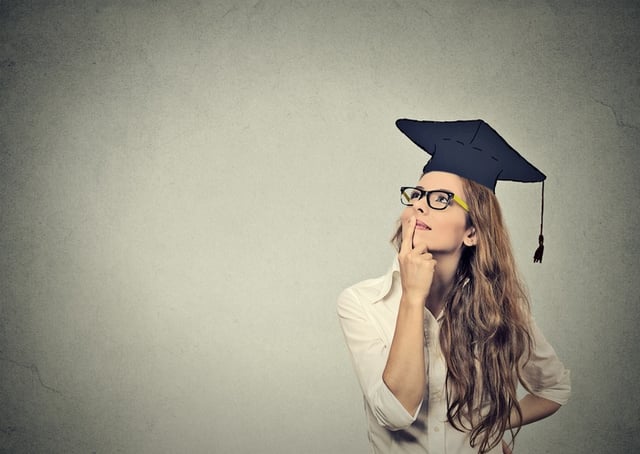 According to a research report from global staffing and workforce solutions advisor SIA, IT employment in the US has increased more than 36 percent, compared to a 7.5 percent increase for total employment, over the last 15 years. That's far from surprising in the digital economy in which every business now operates. To meet the needs of the various sectors, today's IT specialists must be well-versed in providing the latest technology hardware, software, and platform implementations via comprehensive IT certifications. Fulfilling the most pressing needs of the marketplace may be a key driver of choosing specific IT certifications, but so too is the ability for the IT professional to boost his or her pay. While there are countless vendor-specific as well as vendor-neutral certifications, this article lists some of the best IT certifications for Boston IT professionals to have.
When IT professionals look to the most in-demand needs of the marketplace in terms of skills, that list is topped by IT security, virtualization, cloud computing, business, and networking.
That's according to information gathered for the 2016 IT Skills and Salary Report, which details a survey conducted by business training and certification company Global Knowledge. More than 10,000 people responded to the survey.
Cloud and Virtualization Certifications
With some form of cloud computing being ubiquitous across most businesses, there is a strong and growing demand for cloud-savvy IT staff. The major virtualization vendors—Microsoft, VMware, Red Hat, and Citrix, as well as Google, Amazon Web Services, HP, Cisco, and IBM—also offer cloud certifications and courses. These cloud certifications are crucial to businesses and provide enormous earning potential for IT professionals. Some of the important vendor-specific and vendor-neutral cloud and virtualization certifications are:
The

CompTIA Cloud+ certification

is crucial to more experienced

cloud IT professionals that are skilled in cloud computing and virtualization.
The

Microsoft Certified Solutions Expert (MCSE)

:

Cloud Platform and Infrastructure certification

is a key to those IT professionals in data center management. The certification validates proven skills in networking virtualization and related cloud technologies.
Desktop Administrator/Computer Hardware
Desktop administration is a cornerstone of keeping business processes and productivity at their peak. Consequently, IT professionals who have the certifications that show their skills in installation, configuration, and support, along with attendant networking, virtualization, and mobility know-how, will always be in demand:
Microsoft Certified Solutions Associate (MCSA) and Microsoft Certified Solutions Expert (MCSE) certifications

test candidates' knowledge of all facets of desktop administration skills. This includes networking, mobility, and virtualization.
The

CompTIA A+ certification

is the leading hardware certification for IT professionals in Boston and elsewhere who are highly skilled in working with PCs, laptops, mobile devices, printers, and operating systems.
Networking
Networking is continually becoming more sophisticated but is in a race with the sophistication of cyber threats to the network. Although networking leaders like HP, Huawei, and Juniper are among the top networking solutions providers, their combined share is a fraction of the dominant 59 percent held by Cisco. Based on that current reality, some of the best IT certifications that IT professionals should have in networking are:
The

Cisco Certified Network Professionals (CCNP)

is a foundational routing and switching certification.
The

Cisco Certified Network Associate (CCNA) Data Center certification

focuses on technologies such as networking, storage, compute, virtualization, and network services. The two exams that must be passed for this certification focus on configuring and verifying Nexus technologies and on VLANs and coming up with an IP address scheme, as well as unified computing, virtualization, and storage networking.
The

Cisco Certified Internetwork Expert (CCIE) Routing and Switching certification

is considered an industry-leading networking certification. It covers technologies used in Layers 2 and 3, security, VPNs, and infrastructure services such as Quality of Service, Dynamic Host Configuration Protocol, and Simple Network Management Protocol.
While the list of best IT certifications for Boston IT professionals could be significantly longer and more diverse, these are among the broadest and most in-demand. Businesses in the digital economy must be savvier about the experience and skill sets that IT professionals bring to bear. As technology needs increase and the shortage of skilled IT personnel continues, those with the right skills will be in greater demand and have more options for controlling their careers.