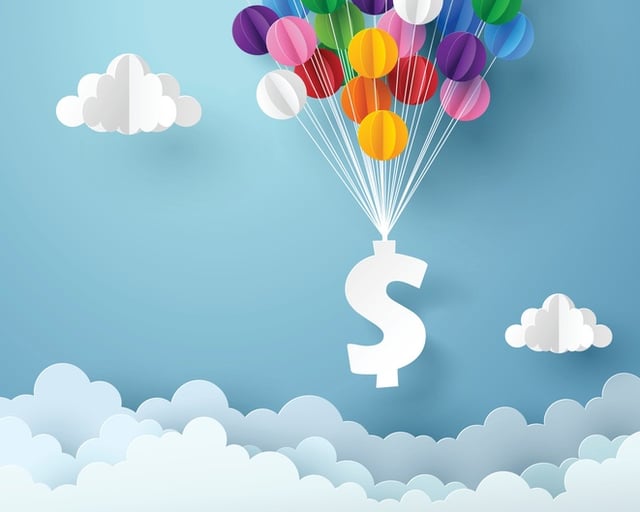 Public cloud infrastructures continue to rise in popularity. According to Gartner, Amazon Web Services (AWS) accounts for nearly half of the global infrastructure-as-a-service market. For many organizations, moving to the public cloud can seem intimidating, but it offers benefits of high reliability and scalability.
AWS is popular because of the number of data centers it has around the globe, providing business leaders with a sense of security and availability of company data and systems. As companies expect to expand and grow their business, moving infrastructure to AWS can result in time and cost savings.
However, businesses looking to move to the cloud need to evaluate how to minimize the costs of running applications and workloads in the cloud. Although there are numerous ways to accomplish this goal, here are five helpful tips for AWS cost optimization for your business, whether you're in Boston, Worcester, Manchester, or elsewhere.
1. Application Assessment and Dependency Mapping
In your AWS pre-migration process, assessing the applications and mapping their dependencies will reveal a number of ways to optimize cost savings. The process of application assessment and dependency mapping will reveal compute, memory, storage and networking aspects of each application, as well as the dependency interconnections of all of your applications.
This process is crucial to deciding which applications can be easily shifted to the cloud and which applications will require more work, more time, and ultimately more capital in the migration process. The process will also help determine the applications that you will migrate, as well as their requirements in terms of AWS instance matching.
2. Choosing the Right Applications
Some applications are easier to migrate than others, so it's best to start with those that can be lifted from internal data centers and shifted to the cloud. This process of rehosting can be more cost effective and less time consuming and costly than moving more challenging applications, such as certain legacy applications that require re-architecting to be cloud ready. Whether you're an enterprise or small business using AWS, some of the ideal applications that can provide the most benefit to organizations while minimizing AWS costs include:
CRM
HCM
ERP
Ecommerce
Windows business applications
Linux and x86 workloads
Collaboration tools like instant messaging, web conferencing, file sharing, project management, and email
Beginning with less complex, less mission-critical applications can help you more effectively control the migration process and its ultimate results, while minimizing downtime, outages, and unnecessary AWS costs.
3. Rightsize Workloads
Once you have a handle on which applications will be migrated to AWS, it's imperative to properly match the application and workloads to the right instance type. A miscalculation can result in over-provisioning, which can lead to higher costs and more resources than you need, or under-provisioning, which can lead to inadequate capacity for the workloads which means they will not function correctly.
Reserved EC2 instances can mean huge savings in contrast to OnDemand pricing, but with region and other parameters factoring into well over 50 different instance types, avoiding unnecessary costs requires exacting strategies. Applications with extremely stable usage trends and patterns are considered to be the best use cases for reserved instances, which can lower costs.
4. Continuous Optimization
Applications and workloads never remain static, so even after migration to AWS, their needs will change based on users, compute needs, storage growth, and other factors. Consequently, organizations will need to continually optimize the applications to ensure that they have the resources needed for optimal operation. By continuously assessing utilization and efficiency of your resources and fine-tuning them accordingly, organizations can ensure that ongoing costs are minimized.
5. Utilize the Right Technology
It is primarily the manual processes that can increase the costs of a move to the cloud so it's important to have the right technology tools and an experienced MSP before, during, and after migration. This enables better planning and management of ongoing cloud needs. Technology solutions you should have include:
Migration automation tools to simplify the process of migrating applications and machines from physical and virtual environments to the cloud
Cloud management platforms for administrative control that enable accessing, configuring, and managing cloud compute, storage, and network resources, as well as enabling metering and billing, workflow automation, and resource management
Cloud performance monitoring and analytics tools for performance and reliability optimization because issue identification and resolution can impact users and costs
Ultimately, AWS cost optimization requires a deep understanding of your workloads and available options in the cloud. Attempting to gain these insights via manual means and without a skilled cloud services partner often leads to unnecessary costs and loss of operational efficiencies. To avoid running over budget, over time, or delivering less value than expected, you should make sure that you secure a skilled cloud solutions and services partner that can help your organization make the most of AWS before, during, and after your migration.
Originally published in February 2018 and updated in March 2020.