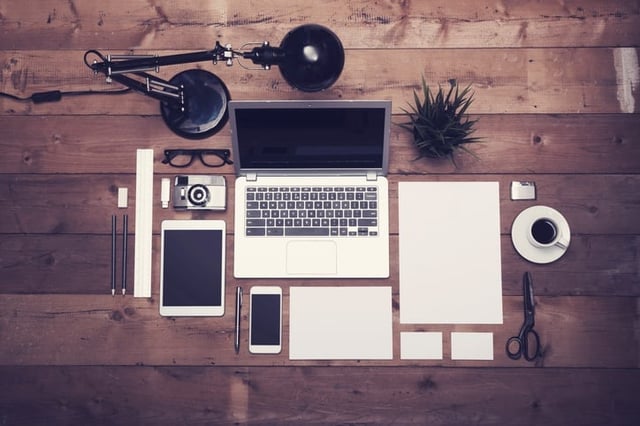 With 2017 just about to get up to speed, New England businesses are getting set to launch small and large technology implementations that will further the business in the coming year. Equally important for all businesses (particularly small businesses) is the ability to further their general knowledge base about a wide variety of subjects that are fundamental to keeping the business strong and growing.
It can be nearly impossible for small-business owners to keep track of the small-business events happening throughout the year that can be of value to them. This small compendium of small-business events and blogs is meant to help get the year off to a strong start in terms of expanding that knowledge base.
Small-Business Blogs
The Bplans Blog is an important tool in small-business planning for startups as well as established small businesses poised for growth. From marketing, promotions, and tools to business plans and work/life balance and beyond, the blog deals with all aspects of assembling and using the building blocks of a successful small business.
The Trellis Blog provides small businesses operating in the ecommerce space with a steady stream of ideas and tools to help build a strong online business. Trellis is a successful Boston-based Web design and marketing services company that deals with all types of businesses. Its blog is the real standout for small businesses that are looking for proven techniques, coming trends, and a way to get a pulse on all aspects of ecommerce in New England and further afield.
The Stanford Graduate School of Business is respected across the country, and the Insights blog is all about understanding what is happening in the wider business world that will affect small businesses on all levels. From organizational behavior and entrepreneurship to big data, the supply chain, finance, and beyond, the blog brings important stories and guidance that can make your business stronger.
---
---
New England Area Small-Business Events
Increase Your Staff's Productivity with Technology
by Vertikal 6
Wednesday, March 8, 2017
1:00–4:00 PM
DiSanto Priest & Co.
117 Metro Center Blvd., Ste. 3000
Warwick, RI 02886
For small businesses in the Rhode Island area, this event helps businesses learn how technology and cost-effective tools can increase productivity and save time.
Thursday, April 13, 2017
9:00 AM–5:00 PM
Hynes Convention Center, Halls A and B
900 Boylston St.
Boston, MA 02115
This is the biggest event of the year for small businesses in terms of valuable workshops, speakers, products, services, vendors, and, most of all, networking. If you are a business owner, entrepreneur, or someone who works for a small business, you should attend this trade show and conference.
CWE Eastern MA - Doing Business with State and Federal Governments
Center for Women & Enterprise
Wednesday, April 19, 2017
12:00–2:00 PM
CWE Eastern MA
24 School St., 7th Floor
Boston, MA 02108
This event is a must for women-owned small businesses looking to tap into government opportunities and to understand the process of working with public-sector entities.
Design & Manufacturing New England
May 3–4, 2017
Boston Convention and Exhibition Center
415 Summer St.
Boston, MA 02210
Design & Manufacturing New England is one of those events where small and large businesses in the manufacturing sector can garner the same useful insights on technology, design, manufacturing, and process solutions. From engineering and fabrication to materials, systems, and software, small businesses get important insights and next-gen approaches that they can implement today.
Thursday, June 15, 2017
9:00 AM–4:00 PM
Androscoggin Bank Colisée
190 Birch St.
Lewiston, ME 04240
This is Maine's largest B2B trade show, with more than 165 exhibitors and attendees from across the state and further afield.
Thursday, June 8, 2017
9:00 AM–4:00 PM
Connecticut Convention Center
100 Columbus Blvd.
Hartford, CT 06103
With more than 65 industries represented, this major business expo is key for small businesses in the B2B sector to learn about new products and services that can advance their business, as well as for meeting with potential new clients. More important, the seminars and thought leaders provide invaluable knowledge about how to grow a business.
Boston Tech-Security Conference
Thursday, October 12, 2017
Boston, MA
This conference is a must for every business regardless of size, as it provides insights on cloud security, email and social media security, VoIP, LAN security, wireless security, USB drive security, and more.
This mix of the top small-business events from across New England, as well as the blogs, is just a cross-section of a few of the many valuable events taking place across the region throughout 2017. While some of the blogs originate from the region, it seemed more helpful to provide the best in terms of a cross-section of need that serves the needs of small business.
While IT is a fundamental building block to any business's success, it is not the whole foundation that supports a business. Our goal with this list of events and blogs is to help direct you to sources that can support the needed additional building blocks for growth. As 2017 arrives and progresses, we hope to provide additional events that will help further your business goals.