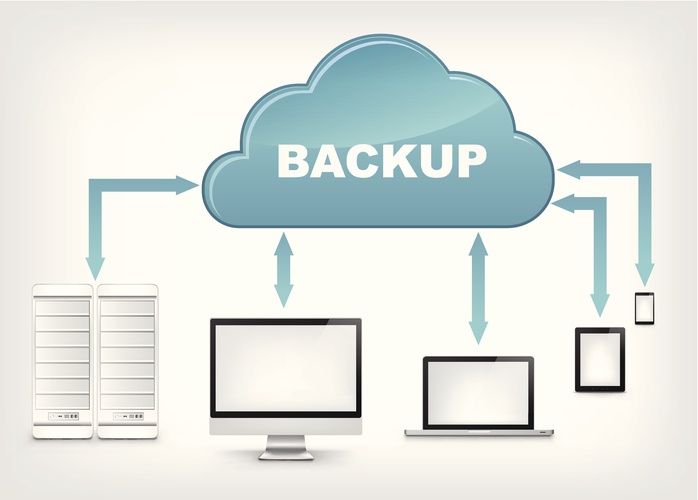 Backups are considered one of the most vital of all IT functions. Without an effective backup strategy, your business is left vulnerable to data loss, but also to threats such as ransomware attacks. Not having the right backup strategy can also put your organization at risk of being out of compliance with the different regulations you need to adhere to.
However, as businesses have come to rely more heavily on data than ever before, it is important that the right backup strategy be put in place. This is where the right managed backup services partner can be of assistance. Relying on the partner's knowledge and experience, you can put a strategy in place that is both effective and secure so that your business keeps on running even after disaster strikes.
Effective backups
Today's data storage solutions are more complex than ever. Data can be stored in the cloud, on site, or in both locations. There are also many different formats that data are stored in, along with multiple different solutions that share data. Businesses can no longer rely on a simple backup tape to handle this anymore. Not only do businesses have options in the type of storage media they rely on, but also options for keeping data for the required amount of time as dictated by compliance needs.
---
---
The right managed backup services also keep your business protected by making sure that the restoration process works without fail. Surprisingly, many businesses that handle backups on their own forget to test the restoration process, only to find out too late that something is wrong and that they cannot bring their data back. Part of an effective strategy means you can be assured that if you ever need to restore your data, the process will work no matter when it goes down.
Secure data
Data security has been a hot topic in IT for a number of years, and businesses have learned that if they want to stay in business, they need to protect sensitive data. Whether it is intellectual property, employee data, or customer financial data, the right controls need to be put into place to ensure that attackers do not have access to it. This blanket of protection includes any backup data as well.
Failing to put the right controls in place, and eyes on your backup data, could open the door to threat actors looking to take advantage of this vulnerability. By working with a managed backup services provider with experience, you should find that it will enforce security policies that protect these data from exposure, helping keep the data safe from attackers and you in compliance.
In a perfect world, you would never have to rely on data backups. In reality, you will likely have to restore data more often than you think. Because data are so important to your business, to the applications that your business runs, and to your customer's trust, you need to put it in the hands of those who can help you make sure that it is safe, secure, and available when you need it.