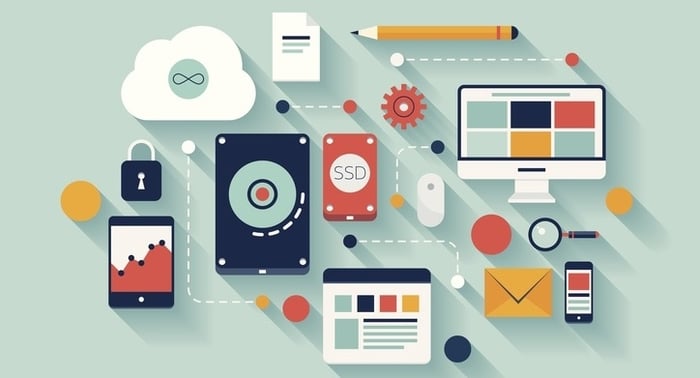 Given the world we now live in, the need for reliable off-site backup of mission-critical business information is indisputable for all businesses. Small to medium-sized businesses and enterprises that manage a lot of data require scalable, secure, and cost-effective systems in order to manage, back up, and recover data from a network of computers with minimal user intervention. The challenge of finding the right managed backup services provider comes in understanding what your business should be considering in order to make the right choice.
Breadth of Offerings
Your business needs to consider choosing a managed backup services provider that can scale to your needs and offer the features that you need in order to provide the level of service that you expect. With the various methods of backup, deduplication and delta-block technologies will improve performance, reduce your data footprint, and save you money. Find out if a managed backup services provider's deduplication offering is at the file level or the block level. Make sure that the solution can back up servers, PCs, and laptops, as well as your applications.
Data Accessibility
Your business needs direct access to your backups, with no time spent on physical transport. Make sure that your solution provider can meet your recovery time objectives and recovery point objectives, which determine how quickly you can recover your data and maintain business continuity. Inquire about on-site and off-site replication that provide both improved performance and a solid disaster recovery strategy.
Ensuring That All Regulatory Compliance Measures Are Met
Most companies have problems satisfying privacy, security, and data retention regulations. You should seek a strong compliance partner that is capable of showing you a table of regulatory requirements and can list for you how its managed backup services ensure compliance. Is the company accredited to store government or NHS data, and has it been accredited to help you comply with regulatory requirements?
Business Continuity and Disaster Recovery Planning
Most companies lack a comprehensive, tested plan for disasters. You can't say that your data protection is complete until you have a disaster recovery plan that is itself complete and tested. Your managed backup services provider should have both the product mix and professional services team in order to help you prepare for a worst-case scenario.
Make sure that it can help you develop a comprehensive business continuity and disaster recovery plan and can configure your backups so that you rebound quickly. It's best to choose a managed backup services provider that can train you to deal with disasters confidently, based on your company's actual configuration.
24/7 Monitoring
Data backup isn't something that you can "set and forget." It needs meticulous planning in order to ensure that you cover yourself for every eventuality. Even more than that, though, the success of your data preservation strategy depends on you being able to stay on top of the regular backups that will ensure your records are useable if you should need to restore them.
You need to consider how your managed backup services provider will monitor your data backups and how often it performs backups. Your backup requirements should be completed on a routine schedule as agreed, and you should understand the methods that your managed backup services provider utilizes for monitoring and what access to monitoring tools will be made available to you. You should know at all times if your data are protected across your entire network—including remote offices—by simply looking at a dashboard. Are the dashboards easy to understand?
Reliability of Backup Methods
When you sign off your responsibilities using a managed backup services provider, you need to be sure that it is making the right choices for you. That means considering:
Cloud backup for remote access when needed

What percentage of your data you will back up on a 24- to 48-hour basis

If your data is being backed up at multiple sites (i.e. a colocation)
Robust Security Measures
Your chosen managed backup services provider should use storage centers that are protected by state-of-the-art security systems and have their own redundant electricity and Internet connections in order to make sure that they're always kept cool and connected. Add to that the fact that your data are fully encrypted when they're transmitted to cloud storage locations with fiber optic transmission.
Encryption is essential. Look for 256-bit AES. Your managed backup services provider should provide a way to encrypt your data during transmission and storage while also ensuring that there isn't a "back door" that would let someone else view your data and ensuring that you hold the encryption key.