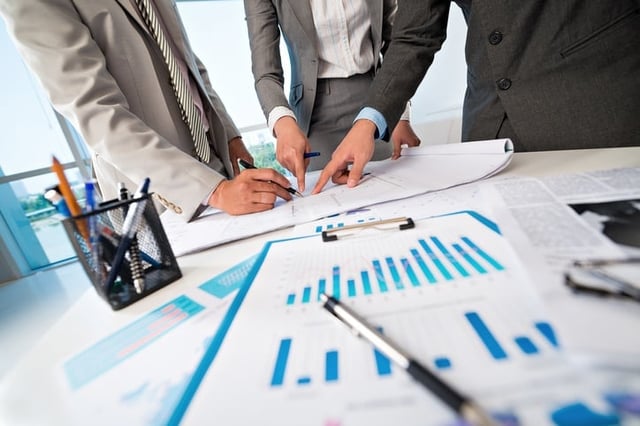 According to a recent Office 365 Adoption & Risk Report, Office 365 has eclipsed all other cloud providers to emerge as the most widely used enterprise cloud service by user count. The report from Campbell, California–based cloud security firm Skyhigh Networks analyzed some 27 million employees across countless businesses to deliver the statistic. Despite that result, moving from on-premises Office services to their cloud equivalents can be easily misunderstood at all levels of an organization without the proper communication.
When it comes to Office 365 migration, the goal is to properly manage expectations and get buy-in to ensure its success. Not only do end users need to be prepared for the migration, but key stakeholders must have clear expectations that align with overall business goals. That means a clear understanding of schedules, milestones, costs, risk, and reporting needs for each group involved.
The first step in effecting buy-in to the migration is to develop a project plan outlining the planned timeline that discloses the start date, the end date, and key milestones, as well as any anticipated constraints and roadblocks. This preplanning enables identification of key objectives in order to get the needed buy-in before you go deeper into the real plan. That means technical, planning, and communication tasks are documented into a clear workflow that provides the picture of the migration process.
Building a business case for migration requires the technical team to develop a written view of current-state technology to develop a plan for needed target-state technology to support the Office 365 migration. Current-state analysis and migration schedules can only be done by mapping out the initial project onboarding and document everything through post-migration clean-up steps. This network assessment information becomes part of the plan and plays an integral part in the buy-in process with stakeholders.
By analyzing current-state technology, it becomes possible to create a cost comparison by license type, migration needs, and ongoing maintenance. This forms the basis of showing ROI to stakeholders in terms of potential cost savings, as well as productivity increases. This enables you to present a stronger business case and implementation strategy for a cloud migration and have the numbers to back up your recommendation.
While numbers are important to stakeholders in terms of migration schedule, ROI, and cost–benefit analysis, nothing determines project success more than end-user engagement. In order to gain end-user buy-in, it's important to deliver the right messages through the right channels at the right time.
This will drive awareness and set the foundation for action by the staff at all key points during the migration. By reaching out to employees early in the planning process and using direct language that is free of technical jargon, the staff is far more likely to embrace the migration process.
Buy-in with the staff is predicated on its understanding of the clear benefits to it in terms of the structure of the migration process, as well as the post-migration benefits. This entails keeping the staff updated on project progress with clear direction on its responsibilities and what to expect.
On a fundamental level, engaging end users starts with comprehensive email communication to the staff regarding all aspects of the upcoming migration. This should include details on what to expect in terms of how things will change and when, as well as what types of support will be available and when. This process could include automated migration-event-triggered email communications. In addition, it's important to provide the staff with detailed direction on its part in premigration activity like:
Mailbox size reduction

Purging deleted items

Moving large attachments to a more appropriate platform

Moving PST files
These steps enable the staff to be an active part of the migration and have a greater measure of control.
Clearly, there are many detailed moving parts to ensure a successful Office 365 migration that we did not discuss in this post. The goal here was to provide a clear understanding of best practices for gaining organizational buy-in. The right third-party support provider, such as an experienced managed services provider, can bring these elements together. The provider's experience in having done numerous implementations and rollouts for small and large businesses is an important element to setting the stage for a successful migration and a more productive and happier workforce.