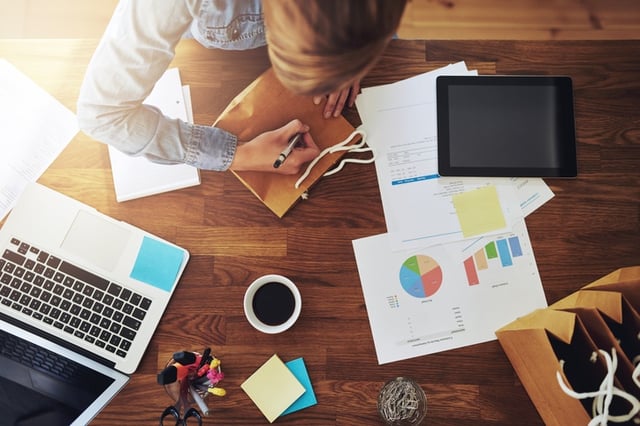 While technology holds great promise of productivity increases and growth for small businesses, they often feel that budget constraints put the most advantageous of those technologies out of their reach. The fact of the matter is that Office 365 can eliminate those roadblocks to productivity and affordability. Still, as a small business, you may ask: Why migrate to Office 365?
New business structures and competition necessitate collaboration between employees and business partners at different business sites, and the cloud provides the perfect platform for organizations of ALL sizes to reduce costs and enable productivity and growth.
As a comprehensive collection of Microsoft's Office applications and more, businesses get the familiarity of the programs that they use every day without the hassle or expense.
Why migrate to Office 365?
There are many reasons, including Office 365's ability to solve many problems that small businesses deal with every day. Some of these important reasons are:
Organizations are able to reduce the number of servers and simplify networks, eliminating associated maintenance and support costs.
Employees are able to call and Web-conference with each other through Office 365, eliminating the need for additional solutions along with the ability to sign into accounts from multiple devices.
Office 365 synchronizes all the files you need so that you can work efficiently.
You can schedule everything in an easy-to-use interface that is updated in real time.
Office 365 is available on the cloud, yet also has the flexibility of integrating with your company's on-premises solutions if need be.
You have secure system backup of all data.
Flexible pricing structures are based on need, with a set monthly price per user. When your organization grows, you can simply pay for the additional services and data storage you need.
No need to internally maintain an email server, track licensing, and maintain updates, as this is all handled remotely.
Migration is simple and fast with the support of an outsourced IT provider that can help you develop a migration plan and execute it so that employees barely notice the change without any downtime.
As a small-business owner, you may hear about the potential for loss of control, but the reality is that you actually have more control of the things that matter. Once your files are on the cloud, you don't have to worry about their safety anymore.
Office 365 offers granular security controls to protect sensitive data, control users' access, and meet many of the stringent compliance requirements many industries now require! You have Microsoft and your cloud provider/managed services provider keeping the data safe from viruses, phishing attacks, and hackers. Cloud storage is also an excellent security measure against hardware damage.
Equally important is knowing where every piece of information is stored and who has access to it. You have the ability to view and edit these settings at any time. For example, if an employee loses a mobile device, you can restrict his or her access or even wipe the data. Your files are protected against every possible threat, including employee errors.
We started out talking about the reality of tight budgets for small businesses, and this shows one of the most compelling reasons as to why to migrate to Office 365. Not only does the subscription-based model enable a set monthly fee instead of a huge capital expense, the variety of plans available enable your business to make the choice about what works for you.
In addition, you get access to a long list of services such as SharePoint Online, Skype for Business, OneDrive for Business, and Sway. There is no need to overspend to guarantee for future account storage. In the same way, you can also decrease your number of licenses freely from one month to another. You can set up the service for a new employee in minutes.
The fact of the matter is that this is just a small fraction of the benefits of migrating to Office 365. Making the right decision can be made even simpler with a consultation with a trusted outsourced IT service provider that knows your business and needs.