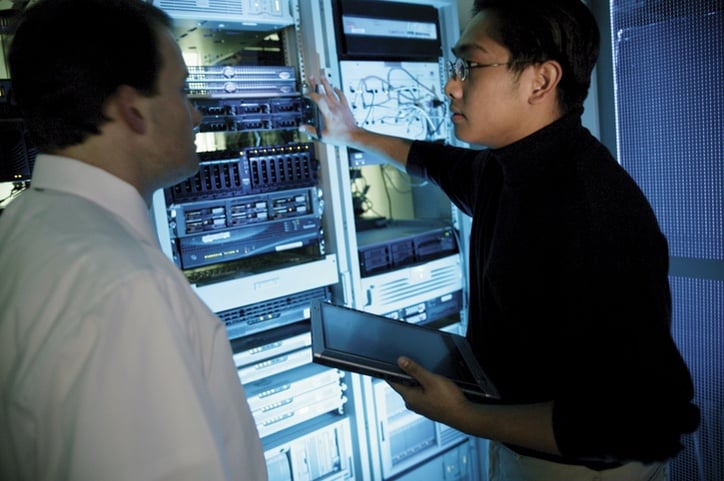 According to the Techaisle 2015 SMB & Midmarket Cloud Adoption Study, over 40 percent of midmarket firms and nearly 1/3rd of small businesses are planning to outsource cloud migration services. 20 percent of midmarket firms are currently outsourcing mobile app development and another 31 percent are planning to outsource. In addition to cloud and mobility, midmarket firms are increasing their outsourcing for big data and analytics projects.
When it comes to Boston IT support, many Boston businesses have a lot of IT considerations that can range from network infrastructure updates, application interoperability and integration between legacy systems and best-of-breed solutions to mobile management, security and regulatory compliance among many others. What is true for almost every Boston business is that regardless of size and the internal IT (or lack of it), companies rarely have the in-house talent, strategy or readiness needed to create and manage impactful IT services.
Having an IT support partner that has a proven track record across all IT management sectors and business verticals is the best way to successfully guide a company toward success. The challenge is that with so many different opinions and business scenarios, it's difficult to narrow down the choices for IT support in Boston. Here are just a few important considerations that will help to narrow down that choice to the best candidate that is the right fit for your Boston-based business.
Areas of IT Specialization/Industry-specific Expertise
It's not enough to peruse a website and see what expertise they say they provide as well as the different verticals that they specialize in. You'll need to get specific examples of each aspect to ensure that they have a high level of credibility in your vertical as well as in the current and potential future needs of your company.
Levels of Support
When it comes to IT support, Boston IT management services providers offer different levels of service based on budgets and requirements, the way in which those service levels work can be very different. The goal is to find the firm that can provide the most in-depth support services with the ability to provide a reasonably granular level of customization for your needs.
You have to know a lot about where your business is at, where it's going, and how fast you think it will get there in order to decide which option is best for you. A Boston IT Services firm with the necessary level of expertise can help you make those determinations.

Business Needs Assessment Process
The IT support services that an IT management firm provides are only as good as their knowledge of your company from top to bottom. The more comprehensive their analysis and onsite work to get to know all aspects of your company, the better the fit of customized solutions that fit your business.
Service Level Agreement (SLA) Specifics
When it comes to IT support services in Boston, service level agreements come in an almost infinite variety of flavors and define what and how a company will provide services and the costs for them. Once again this comes down to how well you know your own business and its goals in order to determine what will work for your needs and your budget. Everything from onsite visits and remote monitoring to replacement parts and technical support via help desk services are important aspects of this consideration.
Breadth of Manufacturer Partnerships and Certifications
Being vendor agnostic while still having strong manufacturer partnerships is an important aspect for any Boston businesses looking at IT support. It often comes down to client enquiries, analyzing their track record of different services that they have provided, and the results that they obtained for those clients that helps to determine the right fit for your company. Ultimately, look for wide certifications across manufacturers to show the company's commitment to differing solutions based on specific scenarios of need.
Choosing the right IT services in Boston is a crucial decision that will enable your business to compete in the age of the digital business where digital disrupters and economic forces are creating a constantly shifting business landscape. While these questions are by no means exhaustive, they will provide you with a good footing when you interview the people about their methodologies who may end up being your trusted IT adviser for business growth.