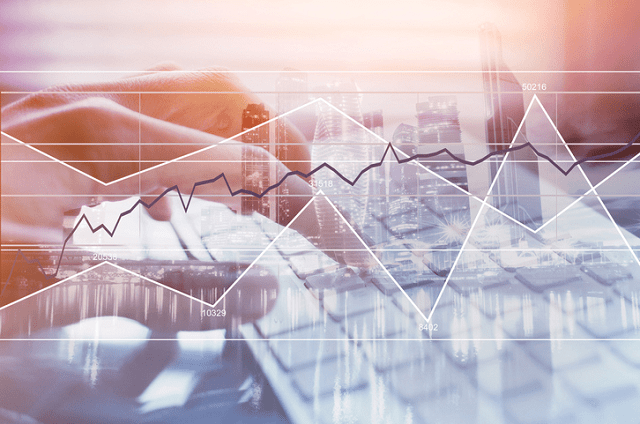 In a recent HFS/Accenture Study of 460 enterprise operational executives from across the globe, 96 percent of respondents said predictive decisions based on real-time data are the biggest drivers impacting business. This sample is a clear indication of the impact of operational intelligence in a data-driven world.
However, what is also clear is the fact that many enterprise systems lack the means to create a unified view of incoming data in a way that businesses can easily understand and react in real time. This need has fueled the growth of businesses using operational intelligence platforms to gain visibility of incoming data from varied sources in real time. These platforms are foundational to monitoring and identifying business activities, inefficiencies, failures, and opportunities in ways that can drive immediate decisions or actions.
The challenge lies in making the right choice of such a far-reaching platform, which can be daunting considering that the present and future of the business rides on that decision. To begin the decision process, businesses can start with these five criteria for an operational intelligence platform:
1. Data Collection and Indexing
The first major factor to consider in choosing an operational intelligence platform is the platform's ability to collect data. Every business has numerous endpoints from which it is accumulating machine data, and over time, those endpoints will expand along with the amount of data. It's imperative that the platform be capable of gathering data from all known potential points both on the premises and in the cloud.
The challenge is less with the structured data and more with the unstructured data, but both must be gathered. Equally important is the ability to index the data in a way that makes it searchable with all of the metadata intact. Moreover, this platform must be capable of doing all of this gathering and indexing in real time, because many operational intelligence projects require real-time data loading.
2. Deriving Value from Data
The ability to index and define the metadata, perform complex data integrations, and make the data searchable via a unified dashboard enables you to derive true value from data. How the platform visualizes data for the user and how it connects and integrates with multiple data sources is key, because performance needs vary across business departments and units.
The ability to capture, analyze, and categorize huge amounts of data in the terabyte range and turn it into valuable information requires an architecture that unifies those elements in a way that can see all of the different types of data in the same way. As one of today's leading platforms, Splunk's Map Reduce framework imposes a component order on those data capture, analysis and categorization elements to facilitate effective data processing. In Splunk, these components are called forwarders, indexers, and search heads that work together for collection, load balancing, data forwarding, search requests, and results forwarding. Businesses will need this type of architecture that can also be customized to meet highly varied needs in order to process data from a unified stream.
3. Monitoring, Searching, Reporting on Data
The process of analyzing real-time data starts with the platform monitoring, searching, and reporting on the data. With so much data coming in so quickly, the platform must search and analyze real-time streaming and terabytes of historical data from one place.
Data monitoring capabilities depend on the platform's ability to support the user by identifying and responding to predetermined behavioral patterns or activities in real time. The business sector and the inherent changes that are constantly happening within it must be accommodated regardless of whether the sector is industrial, manufacturing, retail, finance, health, or any other. Every sector will need a platform that can be tuned to their specific needs which may change almost as often as the incoming data.
The ability to initiate new queries and questions based on what the user is seeing from the data is crucial. This ensures that the user and the business will be capable of evolving and refining needs. The ultimate goal is to have the platform pull the data that correlates to the queries for analysis that results in actionable points that impact operational or business-level objectives.
4. Ease of Deployment, Use, and Scalability
The potential benefits of an operational intelligence platform that can gather data from all sources, make it searchable, and provide actionable insights in real time is clear. But to be practical, as well as useful, the platform must be easy to deploy and capable of easily scaling to meet evolving needs.
Every business will have multiple platform users with different aims for uncovering insights from the incoming data, but the ibusiness usually starts with one overriding need, use and goal. That means that the platform must not only be capable of scaling up based on evolving needs, but it must also be capable of delivering a targeted user experience for different roles and use cases.
5. On-Premises, Hybrid, or Cloud Deployments
Today, machine data is not only coming from on-premises systems, but also via cloud deployments. That often means managing applications, infrastructure, and security operations that may stretch across hybrid environments. While there are a number of cloud cost optimization methods, operational intelligence platforms like Splunk can provide deeper insights in order to enable more granular optimization analytics.
Operational intelligence for business in the digital age is hampered by the many ways and areas that the process can be applied. That versatility of business and operational need requires a highly agile platform that is constantly expanding its compatibility with applications, plug-ins, and integration with other IT infrastructure platforms to meet that expanding and varied need. The right platform can provide business users with the ability to monitor, analyze, and act on real-time data from all sources to make smarter, better informed decisions faster today and in an evolving digital data future.