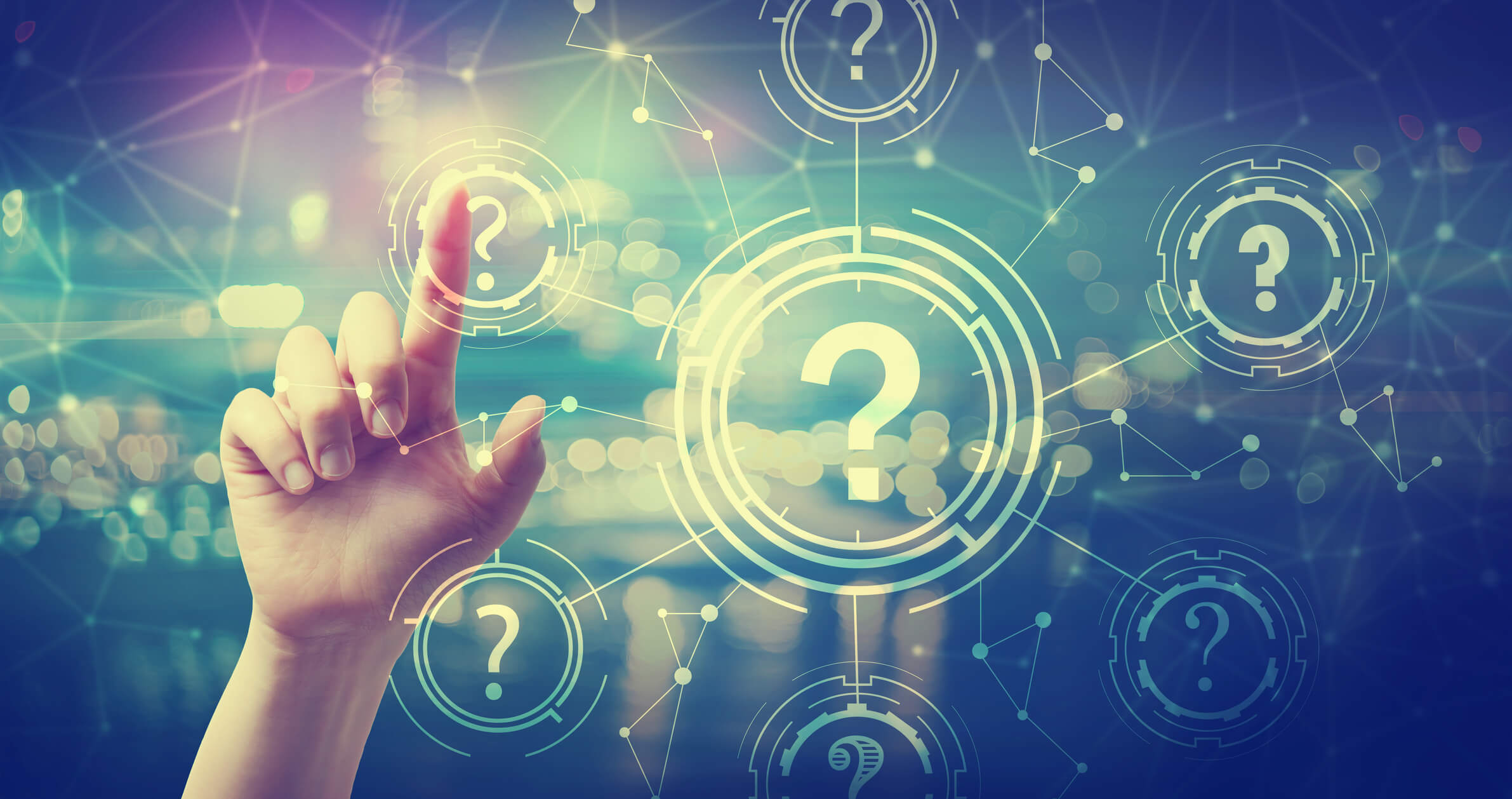 When you are vetting a new vendor, there are certain questions that you need answered before you do business with them. Although these questions differ based on the service or product you are purchasing, the vetting process itself is no different whether you are looking for IT services in Boston, the northeast, or anywhere else in the country. There are specific questions that you should ask to make sure that whoever you choose as a managed services provider for your business's IT is a match for your individual needs. At a very minimum, any IT services provider should be able to answer the following questions for you.
Who is on your team?
You need to know what the team you partner with will add to your existing setup. A managed services provider should be able to highlight the different applications, technologies, hardware, and services that their team provides. Pay attention to specifics here; generalizations may indicate that the provider doesn't have the skills and experience required to do the job right. Also, look to see what vendors they use and do some research to see if those particular products are built for your business size or industry.
Do you take a proactive approach to IT?
Of course you want a partner that can solve problems, but the best vendors won't wait until the problem arises to start solving. You want a vendor that will identify things that may be a problem in the future and propose solutions, not just a group of people who are on standby waiting for something to go wrong.
How long have you been in business?
Startups are great to work with in the right environment. However, it might not be wise to trust your IT uptime, growth, and security to a team that is inexperienced. Look for a partner that has an established record of success, but also make sure that they are keeping their skills and knowledge up to date with the current trends and technologies.
What is your process for responding to emergencies?
In the world of IT, it's not a question of if something will go wrong, but when. You need to know how your partner is going to respond when a business-critical server fails, a natural disaster strikes, a data breach, or another type of outage occurs. Their plan should include who you will be communicating with, how quickly they can have you back up and running, and how you will be charged for events outside of your standard contract.
How do you charge?
When you enter into discussions with a managed services provider, they will likely outline the services they offer. After hearing what you need, they will put together a proposal for you. Check to see if the invoices they send list the services individually or just include a flat, base number. Make sure that they are transparent about what they are charging you for. Also, find out how they charge in the event of an emergency. Better to know this up front than to be surprised when the invoice comes after an outage.
Are you able to help me grow for the future?
Technology is always changing, and you need a partner that will help your business grow. Find out how frequently they train their staff on new technology. Ask them how often they will communicate new trends with you that may help your business. Most importantly, ask them how they will help you deal with the ever-changing cybersecurity threat landscape.
What else do I need to buy?
If you are turning to a managed services provider, the odds are the current state of your company's IT is not where it should be. Expect that your managed services partner will recommend new hardware, software, or services. However, it is important that you find out just what their recommendations are before you sign an agreement.
Where do I stand when it comes to your other customers?
Not everyone can be a vendor's most important customer. There are likely other customers who have long-standing relationships with your managed services provider, and there may be customers that are much larger than you. It is fine if you are not at the top of the list as long as the vendor is honest with you so you know what you can expect from them.
These questions are a good start when looking for IT services in Boston, but the list is far from complete. You should also have questions that are specific to your business, whether they be about the size of your company, the industry you are in, or your specific culture. Add these unique questions to your list, but know that a true partner will come to you with questions about your business and goals as well. A vendor who does this wants to understand your company and work with you to achieve your unique goals.