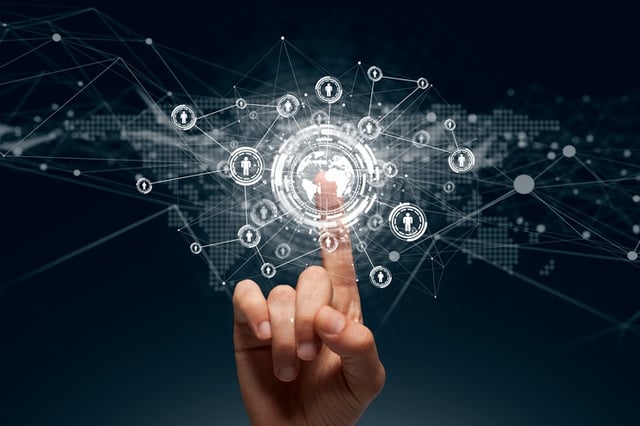 Everyone, by now, knows that backing up important files is one of the most important steps to take to reduce IT downtime.
Yet despite this, three out of four businesses get a failing grade when it comes to disaster recovery. The reasons for this are simple. Most businesses don't fully understand what to back up, how to properly perform a backup, or how to successfully restore files and data.
This is where managed backup services can help.
Managed Backup Services Improve Disaster Recovery
One of the biggest problems with disaster recovery comes from a lack of knowledge and expertise. When you trust your disaster recovery to a team or individuals without either, you run the risk of prolonged IT downtime when things go wrong.
Turning to a trusted partner that provides you with managed backup services eliminates these problems. It will work with you to determine:
What files and data you need to back up
The frequency with which you need to run each backup
What type of backup best suits each type of data
Where you should store your backup files
Managed backup providers will also take the time to perform the most important step in a solid backup and recovery plan. That is testing.
Many businesses that try to manage their own backup and recovery find out after disaster strikes that they did something wrong. Had they performed the right tests, on a frequent basis, they would have caught these mistakes.
When things go wrong and you need to count on a successful restore, it's too late to fix any problems your process may have.
Mitigating Ransomware Attacks
Research from Kaspersky shows that a business is hit by a ransomware attack every 40 seconds.
Once your business is hit by a ransomware attack, the files are locked for good. There are only two ways to get these files back. One is to pay the ransom. This is not only costly, but you have to trust the criminals to provide the decryption key and trust that they have not installed any other malware on your systems.
This also opens the door to future attacks because the bad guys will know that you are willing to pay up.
The other way to thwart these attacks and prevent IT downtime is with a solid backup and recovery strategy.
Managed backup service providers understand what kind of data attackers are targeting in ransomware attacks. They can help you make sure that you are taking the steps to protect this data from this type of attack.
The money you spend ensuring that you can successfully recover from a ransomware attack will likely pale in comparison to the cost of having to pay attackers. Ransomware averages $500 per computer, so if only five percent of your computers are infected with ransomware you are in for some pretty high costs.
Dealing With Other Disasters
Ransomware is not the only area in which a proven disaster recovery plan pays off.
Other types of disasters threaten your data as well. Data loss can occur if you encounter:
System failures
Fires
Floods
Tornadoes
Hurricanes
Should any of these events hit your business, you run the risk of data loss. For larger companies, the average cost of IT downtime is $100,000 per hour. This scales proportionately to the size of your organization. However, you can see that no matter how big or small your business is, those costs add up.
Having a partner that specializes in managed backup services can ensure that your data is backed up safely and properly so that your business is up and running without having to incur large costs because of downtime.
Even if you have an IT staff that has been handling your backup and recovery, it helps to have an outside expert look at your processes and policies regarding disaster recovery. If you don't have a team of experts in-house, you can find a partner that will maintain this for you.
Either way, utilizing a managed backup service takes a tedious process out of the hands of your IT staff and frees them up to work on more strategic initiatives that will help your business grow.