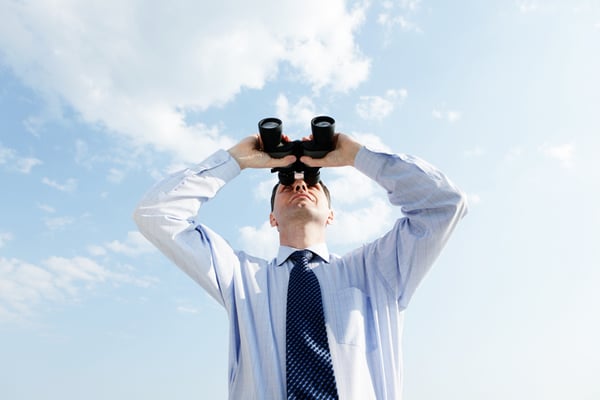 IBM's SecurityIntelligence reported some frightening statistics regarding data breaches in 2018. Although the time it takes to detect a data breach is down from years to 196 days, the cost of a breach has increased. On average, the cost of a compromised record is up to $148. This is tough news for most organizations to deal with, and experts expect the number of records compromised per breach to increase, as well.
These reasons alone make it more important than ever for organizations to stay informed about the latest trends in IT security. Considering the damage that can be done to the reputation of a business that is the victim of cybercrime, you have more reason than ever to understand what the threat landscape looks like for this year.
Below, we review five of the most important trends that your organization needs to address to help better secure your data against the growing cyberthreat.
Vulnerability Management in Cloud-Based Services
A common misconception is that the cloud vendor will handle security. Though it is true that they will utilize their expert staff to keep your cloud-based infrastructure up to date and secure, the responsibility of identifying and patching hosts and software you run on that infrastructure falls on you.
In larger organizations, this responsibility falls to the SecDevOps team. These people are responsible for ensuring that security is a part of your organization's development and operational workflows. They are the ones who you would turn to in order to to address the vulnerabilities in the solutions you host in the cloud.
In smaller organizations, this responsibility often falls to one or two individuals who wear many hats. For more powerful security posture, small to mid-sized companies who can't hire a team internally can tap a managed services provider to provide network and infrastructure monitoring and management.
Container as a Service
Orchestration saves organizations resources because it helps to automate configuration, coordination, and management tasks associated with your systems and solutions. IT teams rely on orchestration to quickly spin up new virtual machines, provision accounts, and even build infrastructure and data centers. Containers are what teams use to deploy these services. Container as a Service (CaaS) allows your team to upload, organize, run, scale, manage, and stop containers. Every step of this process requires its own specialized security in order to prevent vulnerabilities from exposing data. One misconfiguration could lead to an entire series of events that leaves the systems managed by your CaaS open to exploitation by threat actors.
Advanced Analytics/AI
It's common to rely on large data sets to help make business decisions and to feed artificial intelligence solutions. As more organizations embrace advanced analytics and AI, there is an even greater need to secure not only the data they warehouse, but also the solutions and processes that govern its use. The IT team needs to understand where the data lives, how it interacts with the various solutions, and how it is encrypted in order to keep it safe. At the same time, they need to ensure that it is accessible to the different applications and solutions that rely on this data so that employees can complete their job functions.
Regulations on Data Privacy and Security
With the emergence of Europe's General Data Protection Regulation (GDPR), many organizations found that they lacked the steps they needed to take to secure information and report on data breaches. With fines for GDPR non-compliance equalling 2-4 percent of an organization's global revenue, these fines can easily put an organization out of business.
Leaders need to understand the different regulations that their organizations are required to comply with and establish technical controls, training, and processes in order to meet these requirements. With many of these regulations having different responsibilities dependent on the size and location of the business, understanding regulatory compliance is overwhelming to most.
IoT Security
The Internet of Things (IoT) is not something that only the owner of a smart home needs to worry about. Cybercriminals are interested in the data and information that your organization has. As the IoT moves into the workplace in the form of telepresence technology, smart lighting, digital assistants, and access control, your team needs to understand the risks these devices pose and the steps necessary to secure them. It is also crucial to have a cybersecurity strategy in place to locate and address rogue IoT devices.
More often than not, security is a division within IT, or even its own department. With so many points of entry for threat actors, your organization cannot afford to rely on a small team focused on multiple responsibilities or an under-trained staff to handle your most valuable resources.
If you take an honest assessment of your current state of security and find that it is lacking, it may be time to look for a trusted managed security services provider (MSSP) to augment your existing team. With the experience and knowledge that a well-trained MSSP staff brings to your organization, your IT team has the time to focus on other goals and objectives that will help your business grow, instead of taking on the impossible task of staying ahead of the attackers.