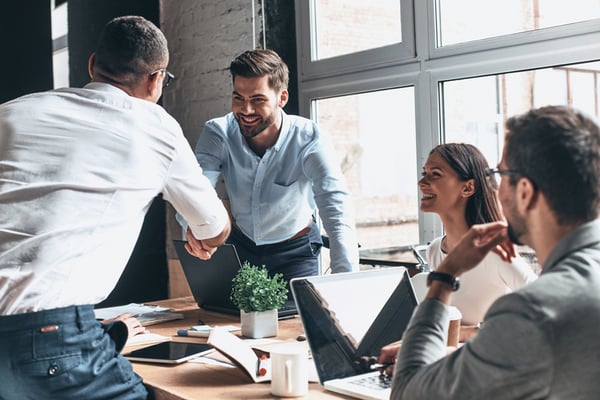 Gone are the days when small businesses relied on the technology department to come in every so often to deal with all of their tech needs. Information technology, even for small to midsize businesses (SMBs), now relies on highly trained individuals who specialize in various areas.
Terms such as data breaches, artificial intelligence, data analytics, and automation are used to sell solutions to even the smallest of organizations, and those organizations need to have people on their team with the capabilities to help make the right decisions and manage these technologies. Businesses looking to maximize their IT investment in the Boston area (or anywhere else) need these three services to be part of their overall strategy.
Security Services and Solutions
Small to midsize businesses are viewed by attackers as low-hanging fruit. In their eyes, these types of organizations don't have the resources or the skill set to defend against even the most basic attacks. The Ponemon Institute reported in their 2017 State of Cybersecurity in Small & Medium-Sized Businesses report that 58 percent of the victims of malware attacks are smaller businesses.
Having a trusted partner to help combat data breaches, malware, identity theft, and other threats helps protect SMBs against these threat actors. Once the bad guys know that the proper defenses are in place, they often move on to easier targets. Should the attack successfully breach the company, the right managed services partner will know how to immediately mitigate the threat and prevent damage and data loss.
Customized Cloud Solutions
Moving to the cloud offers a great deal of cost-saving potential to a small business, if done correctly. All too often, SMBs jump feet first into cloud solutions without knowing how they can best leverage these services and maximize their benefits. Having the right partner in your corner helps you avoid the cost and difficulty of deploying and managing physical servers and on-premises data centers. Trust a local partner that you can feel confident in when turning to to the cloud for everything from data centers to infrastructure needs.
Ongoing Monitoring and Management
As stated earlier, technology solutions are growing increasingly complex. Relying on a single person or small team to handle IT needs may no longer be a sustainable option unless an organization is willing to pay high salaries and fund continuous training to keep skill sets up to date.
Moving to a managed services provider helps alleviate these issues. The right partner has the capability to identify and deploy ongoing strategies to ensure your internal and external infrastructure is healthy and available for all stakeholders. Imagine having a team of well-trained, experienced professionals at your disposal to handle issues such as directory services, identity and access management, desktop support, infrastructure management, and any other solutions that you rely on for business processes and priorities.
Managed service providers in Boston do more than talk a good game and throw buzzwords around when making their pitch. The right one has the ability to arm your business with a team of professionals who have been there before. They have industry experience and have worked with common issues and dealt with the usual hurdles that often come up with deployments and implementations of highly complex technical solutions. Not only do they help roll these projects out, but they are available for support to help manage and maintain these projects so that you get the most value for your organization's needs.