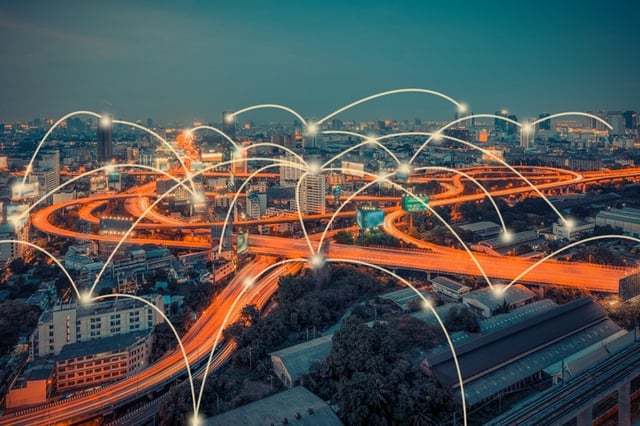 Oftentimes, when discussing outsourcing IT services, the main point made in its favor is the costs savings that are bound to come with it. For this reason alone, many companies are quick to embrace this practice. However, there are many other benefits that come from outsourcing IT services, especially when it comes to specialized IT functions. If cost savings or, even better, cost control aren't enough to encourage your company to take a serious look at outsourcing, these added benefits may just tip things in your favor.

Focus on the business
Common IT tasks can create distractions when you are trying to run your company. Small businesses are especially prone to being thrown off task because of computer-related issues. When you are able to outsource IT functions to a qualified partner, you are able to focus your time and efforts on your business objectives. Even companies with an in-house IT department can outsource specialized functions so that they can dedicate their efforts toward projects that are business-critical.
Expand your bench
Information technology has become extremely specialized. Those who work in IT may focus on support, networking, security, email, software, etc. Even within these specialized areas, people need to have in-depth understanding of the various hardware and software products that a business relies on. By outsourcing IT functions, you are able to turn to established experts when you don't have them on your existing IT staff. Not only can you count on a well-trained team to help you with specialized functions, but you can expect it to also have years of experience that it can bring to the table as well.
Quickly implement new technologies
If you find a good partner to outsource IT work to, you are able to rely on its staff to run different implementation projects simultaneously. If your sales department is spinning up a CRM project and your storefronts need to update POS systems, you don't have to prioritize one over the other. You can bring in experts to run both projects concurrently so that you are able to keep your business technology up to date.
24/7 support
If you rely only on your in-house staff to handle everything related to IT in your company, then who answers the phone at 3 am when the data servers go offline? Who stays behind when the team attends training or a conference? Who mans the shop when people are out sick? Outsourcing areas like support, management, and maintenance means that there is always someone on call to handle any issues that may come up.
Security
Data breaches are a concern for businesses of all sizes. Add attacks such as CEO fraud, ransomware, and the myriad other issues that can occur and it is easy to see why your company needs to take security seriously. However, just buying the right equipment and solutions is not enough to keep attackers away. You need to be sure that these tools, and all other technologies, are configured, updated, maintained, and managed properly. If your team cannot do this, then you need to look at bringing in a partner who can.
As technologies grow increasingly complex, the need to have a knowledgeable and experienced team at your disposal is essential to success. Having a solid partner to whom you can outsource IT projects helps you cover these bases.