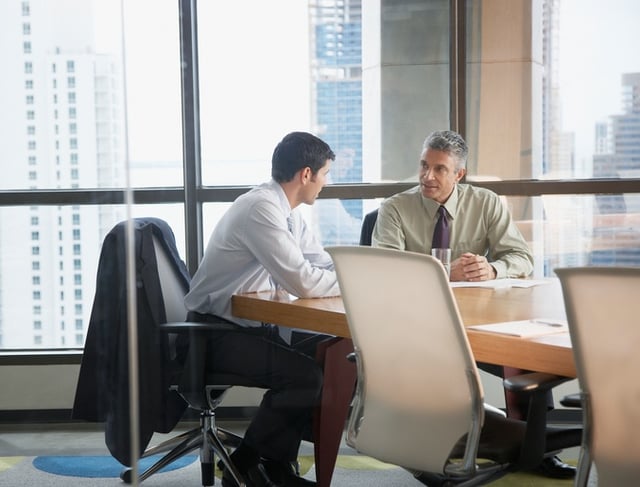 Many companies are starting to look into a managed IT services model in order to handle their technology staff needs. Some are still on the fence and have questions about outsourcing their IT work versus internal IT hiring as a solution. Below are some of the more frequently asked questions that businesses have about using an outsourced IT staff.
What are some of the benefits of outsourcing our IT staff versus hiring an internal IT team?
IT hiring can present a company with some rather unique challenges, many of which can be met by working with the right managed services provider. These include:
Companies that outsource their IT staff find that they save money by paying service contracts as opposed to having full-time employees. Additional savings come from not having to outlay costs for training and certification programs for IT staff as well.

Reputable managed services providers are able to staff a deeper bench of talent that is both skilled and experienced in the different specialty areas of IT.

Companies do not have to worry about training employees, only to see them leave for another job. There is also no downtime that comes from having to fill an open position should a team member leave.
Won't an internal IT staff be able to respond more quickly than outsourced help?
It is a common misconception that an internal IT staff can address issues more quickly than a remote IT worker. With modern technologies, outsourced IT workers can remotely configure, manage, repair, and support any type of IT resource that you need help with.
If I outsource my IT team, will I have to dissolve my internal team?
Even if you turn to a managed IT services model, there are several reasons to keep members of your current team. For one, an internal IT team can handle more of the repetitive tasks that don't require specialty knowledge of a certain technology. Also, handing much of your IT support needs over to a managed services team will allow your internal IT staff to work on aligning your IT strategy with your business goals and objectives.
What will happen if my managed services contact cannot resolve my issue?
Sometimes, technology issues go beyond the knowledge and experience of those assigned to resolve them. If your internal IT staff comes across a problem that it cannot solve, it has to bring in pricey consultants to do the job. It takes time to find the right partner and have that partner cleared to work on your systems.
With the right managed services partner, issues that cannot be resolved are passed up to higher tiers of support within the partner's company. Managed services providers with a large pool of talent will always have someone on staff who can help with the more complex issues.
My business adheres to strict compliance and security standards. If I outsource IT hiring, will I be at risk?
Your company will not suffer any additional risk from a managed services team if you take the time to find the right one. Reputable managed services providers take the same care with their IT hiring as most companies do. Workers are screened and monitored just like any other job.
Additionally, you have complete control over what files and resources your outsourced workers have access to. The security features in the remote connection software used prevent them from accessing desktops and other resources without permission.
While there are benefits to outsourcing IT work, these benefits only come when you work with a reputable managed services provider. Take the time to find a partner that has the right team in place in order to help your company with its needs.