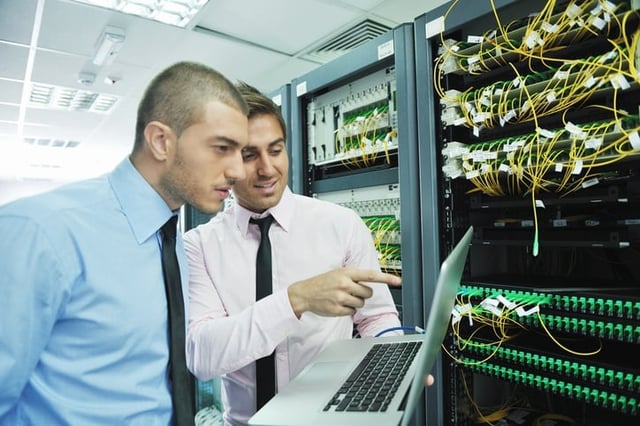 In 2013, the US Government spent more than 500 billion dollars in outsourcing contracts. State and local government entities have also embraced outsourcing, especially when it comes to information technology services, because no matter the size of the organization, they are able to see the benefits almost immediately.
Government entities turn to IT outsourcing vendors in order to handle things like desktop support, networking, security, and software implementations. But it is not just the wide range of services provided that makes IT outsourcing such an attractive option. There are many other benefits as well.
1. Cost savings
It's no secret that government budgets have shrunk over the years. From local school districts to large municipalities, government agencies are asked to do more with less funding. Even state and federal governments and agencies are asked to tighten their belts.
For many organizations, outsourcing IT results in significant cost savings, and government entities are no different. Savings are the result of paying for services as needed as opposed to having to maintain a staff that may be busy during large projects such as application implementations or hardware roll-outs while having significant downtime when things are going well.
Budget dollars can also be saved by not having to bring on, or train, high-priced specialists to configure and maintain complex hardware or software. The right IT outsourcing partner will have these people on hand for when you need them.
2. Proper configuration and management
We spoke about how an IT outsourcing partner gives you access to highly skilled professionals who are trained in the specifics of certain technologies. As anyone in the IT industry knows, that is extremely important nowadays. Hardware, software, and other areas in IT have become specialized niches in the industry. You can no longer rely on the "computer guy" who fixes everything in an office or department, because things have grown so complex.
IT outsourcing gives you access to these experts when they are needed so that you can be sure that your systems are properly configured, properly managed, and properly secured.
3. On-demand support
Systems will go down. That is the inevitable truth. But what happens if a system goes down after business hours? Or when your IT staff is at a conference or maybe even on vacation? Using outsourced IT support allows you to put critical systems back online as quickly as possible.
With today's remote technologies, your support team can do everything from configure servers to troubleshoot a person's desktop from another location. With the right partner in place, you can rest assured that there is always someone who can help out when something goes wrong, even if it is after normal working hours.
Most government entities, after completing a thorough cost-benefit analysis, find that outsourcing IT services to a third party will deliver better service at a lower cost than if they were to hire a full IT staff to fit their needs. However, for this to be a successful endeavor, you need to find the right partner, and that doesn't always mean the cheapest one. When you have a team of professionals that can meet your needs and provide services whenever you need them, then you are on your way to finding an IT outsourcing partner you can trust.