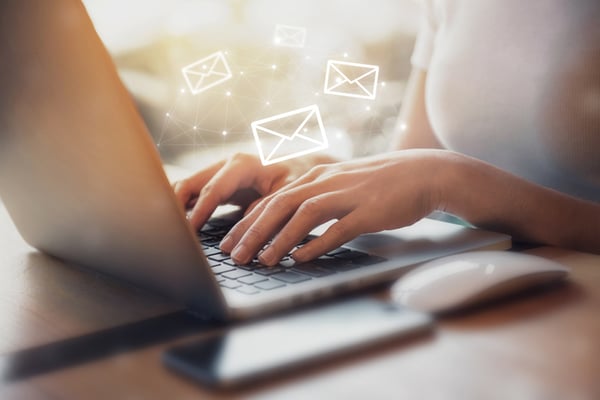 Organizations turn to Microsoft because their product suite is able to check the boxes that IT staff, operational staff and procurement look for when making a purchase. Their server offerings, operating systems and applications make up the central core of many a business because they are known to be reliable, stable and capable for the task at hand.
Recently, Microsoft issued an end-of-life announcement that includes a number of products that a large percentage of organizations still rely on to handle day-to-day IT and end-user business functions. With a deadline of January 2020, this announcement has caught a number of organizations off guard or simply thrown businesses into a state of denial because they had not planned on upgrading or migrating away from any of the products mentioned in the announcement.
Defining End-of-Life
End-of-life for a product is defined as a company ending the marketing, sales, development, and support for that particular software application or operating system. Customers have the option to continue to use the products that have reached their end-of-life—however, they cannot expect service or support once the product support has ended.
In this case, Microsoft has clearly stated that after January 2020, they will not:
Provide any additional features
Provide patches and fixes for any identified vulnerabilities
Support future integrations
Assist with further compliance support
Provide any technical or end user support
This announcement applies for any of the products that are reaching their end-of-life.
There are also certain products listed in the announcement that are moving toward end-of-life, but are listed as ending extended support. For these products, nothing outside of addressing security vulnerabilities will be supported; there will be no new features on the roadmap and no more support.
Ending Exchange - What are Your Options Moving Forward?
Two of the most notable products listed in this announcement are Exchange 2010 and Exchange 2016. Microsoft announced the end-of-life for Exchange 2010 in January 2020. For Exchange 2016, will receive only extended support. For impacted organizations, there are two paths moving forward: implement Exchange 2019 or move to Office 365.
\In the simplest terms, Microsoft has said that if you are looking for features and collaboration, then the move to cloud-based Office 365 is the way to go. For organizations where legal and compliance requirements restrict a complete move to a Microsoft hosted and managed cloud, Exchange 2019 is the route to take. Unfortunately, the decision on which of the two platforms to implement isn't always that simple.
With Office 365, products will sit on the Azure cloud and Microsoft will handle everything on the backend. Microsoft will focus all of their development cycles and effort on supporting Office 365. Migrating to this cloud-based platform will provide a feature-rich environment that users are accustomed to, with new enhancements to come. For Exchange 2019, Microsoft will delineate the code and strip much of the experience away, leaving Exchange to focus solely on the delivery of emails. Management of the Exchange backend falls on you.
Which Route is Best For You?
As a trusted advisor for our clients, we do not have an easy answer to this question without first understanding your unique needs.. We talk with you to gather their specific organizational requirements, understand your expectations, and define your business needs. After this discovery process, we make a recommendation on which option will provide the best benefit for your business.
We encourage you to be educated and informed as to your options and the impact of Exchange 2019 or Office 365 on your business. Together, we can come up with the best solution to move forward whether it be Office 365, Exchange 2019, or a combination of both. In the end, it comes down to how you answer some of the basic, qualifying questions that surround either option.
Exchange 2019 vs. Office 365
The decision on which path to take may seem overwhelming. In the past, Exchange paired with Outlook as the email client, meaning that organizations got the full package. The only decision to make was which version of Exchange to support. With Microsoft's new model, there are stark differences between Exchange 2019 and Office 365.
The main reasons to choose Exchange 2019 deal with your expectations in the following areas:
How well do you trust the cloud? There are organizations that simply don't trust the cloud or they need to have control over everything on the mail server, such as overseeing the encryption of data at rest.

Do you need real-time availability to your information? For example, if your company depends heavily on log analytics, Exchange 2019 provides them in real time, but Office 365 requires 24 hours before you can access them.

Do you need instantaneous support? Since your organization has access to your mail servers with Exchange 2019, your in-house team can troubleshoot and gather information if a server has any issues.

Is cost a factor? With Exchange 2019 your investment is in a bare-bones product, while Office 365 is investing for a license in a product suite. You may not even use everything that Office 365 has to offer but you will still have to pay for it.
Office 365 provides benefits for companies as well. For companies interested in migrating to Office 365 consider these questions:
Do you want to buy into a collaborative ecosystem? The Office 365 suite focuses heavily on collaboration tools such as Teams, OneDrive and SharePoint that make it easier for your employees to work together.

Are you looking for a suite of products? Office 365 offers the traditional Microsoft applications such as Word, Excel, and PowerPoint, along with an entirely new set of solutions that help business productivity. Your company will be have access to future products and feature enhancements as well.

Is your team able to handle the maintenance and management of Exchange 2019? Realistically, the answer is often no. IT teams do not have the knowledge and experience to keep up with the latest version of Exchange.. In order to keep teams up to speed, there will be a great deal of training expenses that your organization will need to incur.

Are you comfortable with conditional access? Do you need your IT staff to maintain complete control over your back end, or can you allow Microsoft to handle certain tasks? Identifying how much access you need is a critical decision.
There are cost differences between the two products to consider as well, considering that the licensing model for Exchange has changed. Your company can no longer use a reseller to buy a volume license agreement. You will need to go through Microsoft and many small-to-midsize businesses will not qualify for a volume license. The cost of the license is expected to increase for most users by 10 to 15 percent. Add in an increase in hardware requirements, and you can see those costs start to add up rather quickly.

Microsoft is encouraging organizations to purchase the suite to keep customers in the Microsoft ecosystem. For email only, the price is $4 per user every month. This pricing allows users to access mail on multiple devices and may be more economical for businesses in the long run. Additional applications in the Office 365 suite increases the price per user per month, but it can cost substantially less than if you were to purchase licensing for each individual product.


If you have other questions about whether your organization should migrate to Exchange 2019 or Office 365, our Boston-based managed IT experts at Rutter can help you make the right decision. Our team will work closely with you to define your business requirements, and develop a strategic solution to meet current and future needs.
How Soon Should You Decide?
With the end-of-life coming just around the corner, the sooner you decide, the better. Both the end users and the administrators need training and education on how to use these new products. There is a great deal of increased capability, especially with Office 365, that everyone in your organization needs to be educated on. Consider as well that Office 365 is not a static solution. Microsoft is constantly updating the platform and your team needs to understand what impact these changes will have on existing workflows and adapt when necessary.
Decision makers in your organization play a key role in this process. Management may want to move platforms soon, while engineers may feel that what the business is using is fine—turning to data such as uptime as proof that there is no reason to change. Of course, security is also something that you need to consider.
Organizations affected by the end-of-life products will find themselves exposed should Microsoft announce any vulnerabilities after January 2020. Instead of relying on Microsoft's engineering and testing team, you will need to count on your in-house team or turn to a third party to build a fix.
Some may consider migrating away from Microsoft and looking into Google's mail offering as an alternative. For many businesses Google's mail offering will most likely fall short of Microsoft when it comes to capability. Microsoft has put its focus into these products for years, whereas Google still puts its focus on its more profitable products and services.
Looking for Advice?
Do you have any of these products and if so, do you have a plan in place yet? Have you even thought about what you are going to do? Rutter's team of experts have helped organizations deal with end-of-life products in a number of different cases.
Our discussion with you won't focus just on your mail needs, but will also look into the operating systems and server OS products that are included in Microsoft's end-of-life announcement.
Remember, a typical migration can take up to 200 days to successfully implement. It is important that you take an inventory of your environment as soon as possible and dealing with any end-of-life products must be on the top of your priority list.