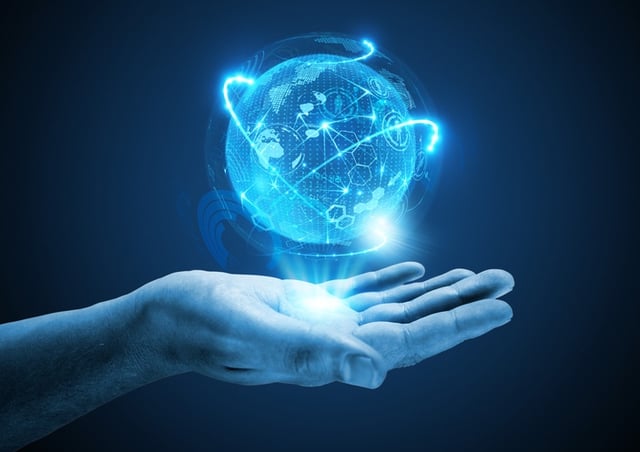 Budget constraints, disparate or aging technology, integration with legacy systems, risk mitigation, and increased productivity expectations are just some of the big issues that today's CIOs must grapple with. Fortunately, there are a significant number of network and infrastructure solutions that can help them address a majority of these challenges and even impact all of them to a significant degree. Here are just three of them that they may be aware of, but should be viewed in a different light to enable the support they need to take action.
Enabling the Cloud for Fulfilling Business Objectives
While every CIO is generally aware of the benefits of cloud computing, they often lack a cohesive approach and plan to ensure that it meets today and tomorrow's business needs. Infrastructure as a service, platform as a service, and software as a service can all bring various flexibility and security benefits to IT infrastructure while lowering/controlling capital expenditure (CAPEX) and operating expenditure (OPEX).
CIOs have a tough, ever-evolving challenge in managing the IT needs of their organizations. The cloud helps ensure that you can meet your needs with ease, even as your company's needs change.
SD-WAN
Gartner estimates that software-defined wide area network (SD-WAN) has less than one percent market share today, but it predicts that up to 30 percent of users will be managing their WAN through software by 2019. This infrastructure solution addresses the fact that many enterprises still have complex infrastructure at their branch offices consisting of routers, WAN path controllers, WAN optimizers, firewalls, and other components.
Because these current WAN configurations are expensive to maintain and complex to manage, CIOs are starting to look at alternatives like SD-WAN. The introduction of infrastructure solutions like SD-WAN technology can eliminate the majority of the costs, flexibility, scalability, and manpower needs that come with managing and maintaining a traditional enterprise WAN.
There are several major benefits to SD-WAN, including:
The ability to manage multiple types of connections—from MPLS to broadband to LTE through a single interface

The ability to manage the entire WAN through a single interface

The ability to automate and simplify configuration changes in order to accommodate bandwidth reallocation across branch locations for needs such as teleconferencing and VoIP

Major cost savings, as SD-WAN can be up to two-and-a-half times less expensive than a traditional WAN architecture

Decreased need for router maintenance and support

Ease of deployment
Hyperconverged Infrastructure
Hyperconverged infrastructure solutions provide hardware-independent and virtualized programmatic compute, networking, storage, and security services required by all applications, whether they are traditional or cloud-native. Hyperconverged infrastructure solutions are deployed in minutes, providing rapid time to value, and their modularity allows organizations to easily add capacity as needed rather than guessing anticipated capacity up front.
Hyperconverged infrastructure solutions also don't rely on a traditional storage area network, so storage infrastructure cost savings can be considerable. While the cost savings are forward-looking, they can be quantified in associated total-cost-of-ownership savings in terms of CAPEX and OPEX, including:
Lower up-front compute and network hardware costs

Lower storage costs in terms of both capacity and performance while native data deduplication and compression capabilities reduce storage hardware costs even further

Elimination of physical network firewalls for east–west network traffic segmentation

Standardized architectures and modular, linear scaling dramatically reduces infrastructure complexity and reduces infrastructure-related support calls

Auto-provisioning of server or desktop virtual machines, IP address management, firewall rules, storage resources, backup, and disaster recovery

Automated performance monitoring and capacity optimization

Change management is simplified through the use of automated and pre-validated upgrades and updates
Today's CIOs are tasked with a seemingly impossible mission of increasing enterprise productivity and flexibility while adhering to a shrinking IT budget. The way forward is to explore these and other network and IT infrastructure solutions with the support of a skilled networking technology solutions consultant/provider. This enables CIOs to plan and budget for a network and infrastructure that meet present and future business needs and goals.