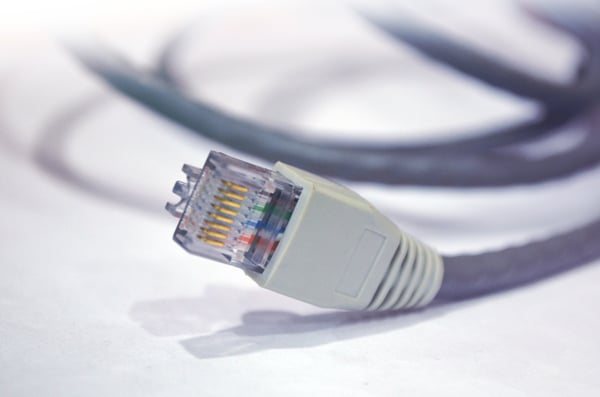 Businesses are increasingly feeling the need to re-architect their enterprise networks in order to accommodate the rapidly growing demand for wireless connectivity. Many of them are now compelled to build their own enterprise wireless network to support the influx of mobile devices, Internet of Things, and cloud-based applications, as well as increased adoption of WiFi-hungry practices like BYOD.
An enterprise-grade wireless network is more than just a collection of WiFi Access Points (APs). At the minimum, it's characterized by superior security and performance; centralized configuration and management; and a much higher capacity for user density.
With an enterprise wireless network, you typically get the following advantages over a traditional wireless network:
Better collaboration capabilities. Your users can move from room to room without losing access to applications and files that require a persistent network connection.
Centralized management. Administrators can configure and manage the network from a centralized location as opposed to doing the same tasks on each AP.
Better compliance capabilities. It usually comes with security features and settings designed for meeting regulatory compliance and security policy requirements.
Better end user experience. All network-based processes will be faster, clearer, and less susceptible to disruptions.
Although almost all enterprise-class wireless networks can readily provide these benefits, there are a handful of things you need to give greater consideration for when choosing the right network for your business. These considerations can help you get the most bang for your buck, achieve stronger security, streamline management, and substantially improve the end user experience.
Let's discuss them one by one.
1. Intelligence
Does your video conference or video stream sometimes turn "choppy" even if your Internet connection is fast enough? Chances are, you're getting too much RF interference. RF interference can cause a significant drop in wireless network performance. Most of this interference comes from WiFi routers and other WiFi devices but can also be due to non-WiFi sources such as Bluetooth or microwaves.
Sometimes, you can remedy the situation by simply repositioning your devices. But in many cases, you'll have to replace them with similar devices that operate on a different frequency. A more comprehensive and permanent solution would be to take advantage of intelligent controllers or other technologies (e.g. Dynamic Radio Management (DRM) that can detect interference from other RF sources and automatically tune the network as well as adjust power to improve RF performance.
2. Coverage
Before you start building your network, you need to conduct a site survey first. At a minimum, you need to identify:
Places where there are dead spots
Areas that are bound to have a higher concentration of users
The number of devices that are likely to connect in each room or floor
The type of construction materials used on the walls and floors
You also need to determine beforehand what wireless standard you'll be using. For example, if you intend to deploy 802.11ac Wave 2, which can support higher density and capacity than older specifications, you need to take note that 802.11ac Wave 2 APs have to be positioned closer to one another compared with 802.11b/g/n APs in order to get optimal performance.
3. Security
Wireless network security is a major concern in the enterprise, especially for those businesses covered by data privacy and security legislations like HIPAA and PCI DSS. If you follow those links, you'll find documents that provide prescriptive guidance for compliance with such laws and regulations. Included there are guidelines for required security measures/features like authentication, encryption, rogue AP detection, intrusion prevention systems (IPS), and access logging.
Regular wireless networks can only satisfy some of these regulatory requirements. Thus, if you want to achieve compliance or just establish stronger security, it's best if your network already has these capabilities out of the box instead of putting together a hodge podge of solutions.
4. Cloud or Onsite-Based Controller
Wireless network controllers enable you to have in one place the ability to configure, communicate, and enforce policies on all APs in the network.There are two main types of controllers: on-premise wireless controllers and cloud-based wireless controllers. Each has its own set of advantages and disadvantages.
Generally speaking, onsite controllers are more compatible with legacy WiFi devices and are not dependent on Internet connection speeds and availability. On the other hand, cloud based controllers are more capable of handling geographically dispersed business units and readily support zero-touch deployments. Take a closer look at the pros and cons of using each type of controller to determine which one is more suitable for your organization.
5. QoS (Quality of Service)
Today's businesses make extensive use of VoIP technologies and video conferencing software like GoToMeeting, Skype for Business, or Webex in order to allow geographically separated colleagues and business partners to collaborate, discuss, plan, present, or troubleshoot. All these activities require crystal clear video and, more importantly, audio.
Therefore, you'll have to make sure your enterprise wireless network readily supports QoS (Quality of Service) and, as much as possible, voice prioritization capabilities. This will enable you to prioritize voice packets over other packets that go through your network like say video or file transfers.
There are many considerations when evaluating different enterprise wireless networks in the context of your day-to-day business needs, A managed services provider can help review the current network setup, identify any gaps or needs that an enterprise-grade network can provide, and recommend the best network based on those requirements and your budget.
Once you've chosen an enterprise wireless network that suits your organization, your team will need to develop a plan for migrating to the new network. Working with a managed services provider can provide value, from designing the migration plan to handling the migration work to supporting the network.
Originally published December 2016 and updated April 2020.