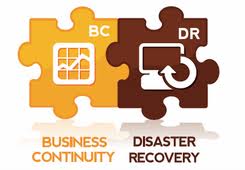 Having a well thought out BCDR plan today has become an overlooked business necessity and major pain point. Knowing that your data and information is being properly backed up in the event of an accident or disaster is crucial to any IT department. What would happen to your company and your critical data in the event of a disaster such as a fire or flood? Would you lose business-critical information? These unforeseen disasters often leave companies crippled due to data loss.
Did you know, "80% of companies that suffer a major disaster and don't have any form of contingency planning go into liquidation within 18 months"? Having a plan in place for any unforeseen event is crucial to keeping your business operating smoothly. Without a proper BCDR plan in place, you may be left with no way to recover information pertinent to maintain day-to-day business operations.
Does your company currently have a BCDR plan in place? There are many steps that need to be taken to make sure that your data is properly backed up and can be easily recovered. We have come up with a quick questionnaire to help better determine if you are ready for an unanticipated disaster.
What percentage of your Data are you backing up on a 24-48 hour basis?
Is your data being backed up at multiple sites (i.e. a colocation)?
Have you determined that your recovery time objective (RTO), recovery point objective (RPO) and maximum tolerable downtime (MTD) take place in a reasonable amount of time?
Do you conduct annual or semi-annual assessments to determine that you would in fact be able to recover all of your data in a time frame?
Can you access your data & critical information from multiple locations?
Rutter has helped develop BCDR solutions for our customers in fields ranging from government agencies to pharmaceutical companies. We realize that every customer's environment is different and tailor a solution that is truly unique to that business and their business objectives. For more information on how Rutter can help you with all your BCDR needs please contact rntmarketing@rutter-net.com!