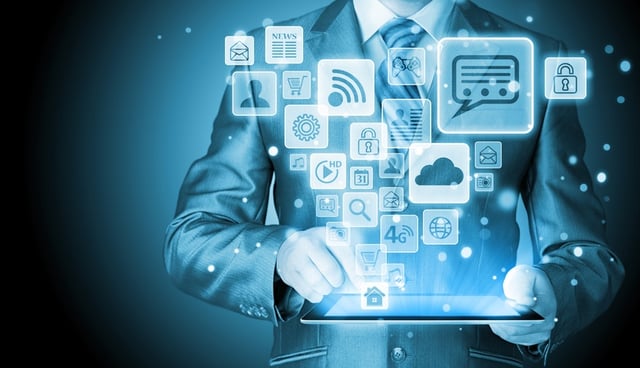 The definition of "shelfware" from TechTarget:
"Slang for software that a company buys because of a perceived need or demand but never uses; hence, it sits on the shelf."
This definition should be expanded to include software that was purchased for a legitimate need, implemented to serve that need, and then allowed to stagnate until it's no longer used or useful. There are many reasons why this stagnation happens:
Implementation is overly complex
A Product gets out of date, difficult to maintain
Not enough buy-in or use among teams to sustain product use
Primary product champion no longer with the team or company
Each of these reasons has been mentioned when explaining why one SolarWinds product or another have fallen into disuse and disrepair. But all these reasons can be overcome with a bit of foresight or, in the case of existing purchases, some catch up work.
Before addressing the individual reasons, it needs to be understood that SolarWinds itself isn't a product – it's the company that has developed a group of products designed to work together to provide network management, systems and application management, database management, and security management. Most people probably get involved with SolarWinds via Network Performance Monitor (NPM) or Server and Application Monitor (SAM). But SolarWinds today is much more than these products.
Implementation is Overly Complex
SolarWinds has made every effort to make their products easy to implement and they've mostly succeeded. However, getting the most from your SolarWinds implementation probably involves the time and effort of several subject matter experts within your organization. Take Network Performance Monitor for example – this foundational product can be configured to monitor your switches and routers requiring assistance from the network team but also firewalls (security team), VMware hosts (virtualization team), and Windows servers (server team). This adds complexity to the implementation but also increases the value.
The Product Gets Out of Date or is Difficult to Maintain
This is another part of the SolarWinds products that has seen huge improvements. Most products can be upgraded by use of a single installer which checks the existing products and upgrades each of them to the latest support version. With the few products that aren't covered by the new upgrade process, SolarWinds provides an online upgrade tool to assist in planning the upgrades.
Not Enough Buy-in or Use Among Teams to Sustain Product Use
With the breadth of the coverage from the SolarWinds products, this reason might be the easiest to overcome. With NPM installed and providing details to the network team, a logical next step would be the implementation of NetFlow Traffic Analyzer (NTA). This product uses NetFlow, J-Flow, or sFlow data from the network devices provide bandwidth monitoring and identify which applications and protocols are consuming the most bandwidth. NTA can also help to identify the top senders and receivers by application or protocol. With NPM and NTA integrated, the network monitoring tool becomes useful for the application team as well.
Similarly, if Server and Application Monitor is being used by the server team, adding Virtualization Manager or Storage Resource Monitor can quickly aid the virtualization and storage engineers. By expanding the scope of the product, more engineers get involved, and ongoing use of the products is ensured.
Product Champion is no Longer With the Team or Company
This might be the most challenging issue to overcome. Losing a valued engineer is always difficult but maybe more so when they take with them the bulk of the knowledge for a specific tool set. The first thing that needs to happen is to make sure that the departing employee leaves behind as much information as possible about the implementation. Second, look to the other engineers within the organization for knowledge and a passion for the tools. Finally, an outside look or some form of formal training might be necessary to ensure continued success
So what steps can be taken to ensure that your investment doesn't sit someplace gathering dust? Here are a few suggestions for best practices:
Communication is key – get your IT teams working together with SolarWinds. The more people who are involved, the easier it will be to avoid the most common shelfware scenarios. Even if you're only using Network Performance Monitor, there are plenty of opportunities for cross-team involvement – virtualization, firewalls, Windows servers, etc. And if you're happy with your existing implementation, consider how some of the other SolarWinds products might extend your implementation to provide more insight. For instance, if you're already running Network Performance Monitor and NetFlow Traffic Analyzer, look at Server and Application Monitor. In addition to adding enhanced server and application monitoring, metrics from SAM can be used for side-by-side comparison with the data from NPM and NTA. By putting disparate data types on a single common timeline it's easier to visualize problems.
Diversify the knowledge – get more people from each team involved. This makes a departure less painful, but it also makes the team stronger. With more eyes on SolarWinds there will be more effort at keeping the system running smoothly and looking for better ways to use it.
Upgrade, upgrade, upgrade – SolarWinds releases updates to each of its products on an ongoing basis and they include new features and advancements every time. When you open the SolarWinds console there are messages at the top which will include news about new releases for every product you have installed. Don't let the upgrade cycle get ahead of you!
Maintain, maintain, maintain – remember that your SolarWinds implementation needs the same level of oversight and change as the network that it's monitoring. Network device upgrade coming? Make sure to account for those changes in SolarWinds by configuring those devices for discovery right from the start. If you have an existing change control procedure make sure to include SolarWinds in the process. As much as your network is a constantly changing and evolving thing, SolarWinds should be, too.