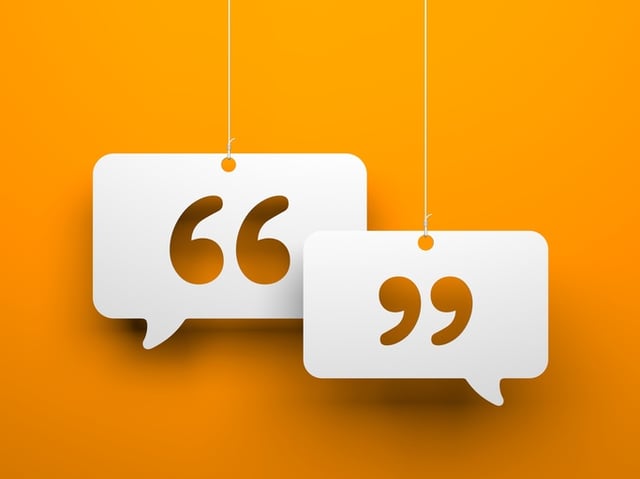 For New England businesses, the confluence of process, innovation, technology, communication, and social mores is constantly shifting. While each area changes on an individual level, interconnections always exist between them, which further influences broader changes on a macro level. Understanding those interactions in ways that inspire and enable you to improve your business and your business dealings is at the heart of these 5 TED Talks.
Margaret Gould Stewart, Facebook's director of product design, has designed for many of the world's top websites. In this talk, she helps business owners understand the practical connection between website design and their target audience.
The concept of data and how to use it can be a challenging concept wherein the latest technology seems to only address heavy digital device users. Gould explains how your business can reach users across a wider spectrum. This approach can and should influence your website design and technology decisions so that non-tech savvy audiences aren't left out.
While the concept that business innovation starts with every member of your workforce is widely accepted, tapping into that creative force is easier said than done. In this talk, Management Professor Linda Hill provides insights on ways for business leaders to create a "marketplace of ideas" through the engagement of all employees in constructive debates.
---
---
According to Hill, business leaders of innovative organization must create a space where even the lowest-ranking employees feel compelled to share their ideas. The result is that everyone's strengths combine into works of collective genius. Hill talks about how to harness that resource with insights garnered from her experience as a management professor who studies the factors that lead to innovation.
As the CEO of Idealab who has started more than a hundred companies, Bill Gross discusses what he has found to be the biggest factor in startup success. Gross tapped into his own curiosity about why some succeeded and others failed. This led him to gather data from hundreds of companies—his own and other people's—and rank each one on five key factors.
The results were surprising even to Gross and bring a new perspective on an old insight that will help New England startups increase their chances of success. More than just the understanding of the customer needs, Gross looks at timing and an understanding of the marketplace as well as the needs of the target market. The premise is answering the question through a variety of available insights of whether consumers are really ready for what you offer and whether the marketplace is conducive to success.
Artificial intelligence may still sound like future tech, but it's all around us today. Before New England businesses can venture to understand and utilize the technology behind AI, they need to overcome their concerns about its business and even societal implications. Scientist and philosopher Grady Booch discusses how super intelligent computers are taught, rather than programed, so that they share human values as well as intelligence.
As a New England business, you've likely heard the term blockchain, but may have little understanding about the technology behind it and its purpose. Lowering uncertainty to increase our business dealings and opportunities is at the heart of this talk about blockchain. In this talk, Bettina Warburg—a recognized blockchain expert and founder of technology consultancy Animal Ventures, which helps clients adapt to changing technology needs—explains how blockchain technology works to create an immutable, unforgeable record of transactions and assets across a network and any computers that tap into that network. She also discusses the benefits of having a centralized database across non-trusting entities without any one entity being in charge and how that will transform the way we conduct business on a B2B as well as B2C level.
Putting TED Talks into Practice
People may debate the merits of TED Talks as vehicles that can do more than just inspire, but the actionable impact is often in our ability to make connections between the topics. The aforementioned TED Talks are great at inspiring individually and help foster real change when understood collectively.
It's easy to forget that behind every technological innovation in business lies the true arbiter of success­: Its ability to positively impact the human element on a business, societal, and economic level. We encourage you to listen to them once individually as their own talks, and then listen again to see the connections that can truly inspire real change in your business today and tomorrow.