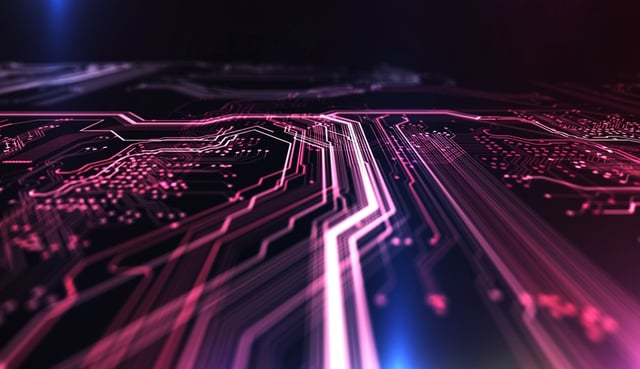 Ever since "the cloud" and "as a service" became popular buzzwords in IT, there have been myths about them, particularly when it comes to security.
However, as with most myths, there is a bit of truth to each one, with a healthy dose of fiction coming along with it. When these myths go unchecked, it hinders an organization's ability to make wise decisions when it comes to choosing cloud services versus keeping services on premises. Below, we address some of the more common myths that surround this debate so that you have the right information when moving forward with a decision.
1. Lack of Security or Control in the Cloud
One of the biggest myths surrounding the cloud was also one of the biggest obstacles in cloud adoption. Especially in the earlier days. People assumed, incorrectly, that because data or services were moved to the cloud, the cloud was less secure, because other people would have access to it. Nowadays, most people realize that this isn't usually accurate.
Most cloud providers actually do a better job when it comes to security, because they have experts dedicated to this task. People on staff who have knowledge and experience when it comes to security work to ensure customer data, applications, and services are secured properly.
However, there is a bit of truth to this myth that comes from the fact that not all cloud providers hire the right people. Setting up cloud services, or acting as a reseller, is easy these days. You need to fully vet your potential partners to ensure that they hire expert staff members who undergo a level of background check that you are comfortable with.
2. The Cloud Is Cheaper and Works Better
The truth behind this myth is that the cloud has the ability to be cheaper and can work better. Again, not all cloud vendors are the same. You won't always get the same level of service from one vendor that you would from another. Costs fluctuate as well; for some businesses, moving to the cloud is a cost-effective move. Others may rack up unnecessary costs, especially if a migration to the cloud is not planned properly, or if they require large bandwidth.
Taking the necessary steps during the migration process, however, can help achieve maximum cost savings and make things run more smoothly. Having the right people on your team to evaluate vendors and to plan your project is a must to see these benefits from the cloud.
3. Cloud Migration and Data Consolidation Are Difficult
Migrating to the cloud results in a lot of moving parts. Add your cloud vendor to the equation and you can start to think that such a move is a difficult one. Again, a myth that isn't 100 percent accurate. Yes, there are enough horror stories about cloud migrations gone wrong that could make you think twice about considering such a move. Digging into the facts of these migrations gone wrong will paint the full picture, though.
Oftentimes, difficulties that arise could have been avoided if the organization took the right steps to plan the migration properly. If it had people on its team with the expertise and experience to oversee its cloud migration, it may have been telling a different story in the end.
4. All Mission-Critical Applications Should Be Run in a Data Center
Some organizations are under the impression that all mission-critical applications need a dedicated administrator on site who will ensure availability and security. True, uptime is vital for these solutions, but you have to ask yourself if your team is capable of maintaining the same level of service that your cloud provider will.
A reliable cloud partner will provide a service-level agreement that will likely meet, or exceed, what an internal team can provide, because that cloud partner is dedicated to maintaining the services. While there may be viable reasons to keep mission-critical applications in your own data center, it is not accurate to think that they are any better off on premises than in the cloud. When it comes to cloud security, it helps to know all the facts. Not all vendors are the same when it comes to securing data and services in the cloud.
Having the right people on your side to guide you through the maze of finding the right cloud vendor helps. If your team is not familiar with the cloud landscape to where it can bring the right experience and expertise to the table, then it may make sense to bring in a trusted partner. Relying on a managed services provider can help you make the right choice.